This story is published in 3 parts.The 1st part covers the story of Steve's childhood, growing up and background machinery to be an entrepreneur You can get part 1 here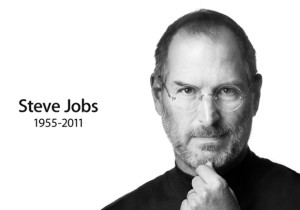 Time of Struggle
Although Mac's first months were encouraging, sales soon started to plummet. There was growing fear in the company that this third flop in a row would put Apple out of business. Besides, Steve Jobs' continued arrogance drove everyone nuts, starting with CEO John Sculley. After a failed board coup initiated by Jobs in mid-1985, Sculley announced that he and the directors had agreed on a new org chart for Apple, in which Steve had no managerial duties whatsoever. He was only to remain chairman of the board.
Steve was stunned. Apple was his life, and he was kicked out of it. He started traveling around looking for new ways to spend his energy. It was actually in that second half of 1985 that he was introduced to a small team of brilliant computer graphics experts that George Lucas was trying to sell. They all shared a common dream of making animated movies with computers. Steve was interested and he eventually bought the company for $10 million in 1986, incorporating it as Pixar.
By the time He initiated a new venture, called NeXT. NeXT started work on its computer in early 1986, after Apple dropped its lawsuit. Steve aimed at the highest possible standards for his new machine: he wanted the best hardware, built in the world's most automated factory, and running the most advanced software possible. He decided the computer's operating system, NeXTSTEP, would be based on UNIX, the most robust and most complex system in the world — but that it would also be as easy to use as a Macintosh, thanks to its own graphical user interface. In addition, it would make software development real easy with its object-oriented programming technology. These ambitious plans put off the release date of the computer — called the NeXT Cube — to October 1988.
However great it was, the NeXT Cube didn't sell. It was overpriced and missing useful software. NeXT, struggled for years to sell it, expanding its target from just education to businesses, and introducing a cheaper box, the NeXT Station. Yet the number of computers they sold each month remained in the hundreds. The company was bleeding money and all its co-founders left one after the other, as well as its first outside investor, Texan billionaire Ross Perot. By 1993, NeXT had to give up its hardware business and focus only on promoting its advanced software technology. NeXT Software, far from beating Apple, had turned into a niche software development business. Steve was devastated.
In this hard time his hobby firm Pixar made a contract with Disney and made an animation movie named "Toy Story". It was blockbuster hit in the box office and made Steve Jobs so refreshed. He decided Pixar would go public the week after the release of Toy Story, cashing in on the media hype surrounding the first computer-generated animation movie of all time. It worked wonders: Toy Story's box-office success was only surpassed by the Pixar stock's success on Wall Street. Steve Jobs, who owned 80% of the company, saw his net worth raise to over $1.5 billion — five times the money he had ever made at Apple in the 1980s!
Coming Back to Apple
Speaking of Apple, the company was in the midst of his worst year ever. After the release of Windows 95, the Mac, had turned profitable but had failed to evolve for a decade while Steve Jobs was away, started losing market share at an alarming rate. By 1996, the company's newly appointed CEO, Gil Amelio, was looking for new software to replace the old and bloated Mac OS. He eventually chose Steve's NeXTSTEP. Apple paid $400 million to acquire NeXT, and Steve was back to the company that had thrown him out a decade earlier. He was then made informal advisor to CEO of Apple.
Steve Jobs quickly gave confidence back to the Apple community. The company launched a revolutionary marketing campaign around a new slogan: Think Different, spreading the idea that people who used Macs were dreamers who could change the world. As the Apple brand grew stronger, the company launched a couple of new successful products, the Power Mac G3 and the PowerBook. Six months after he had come back, Steve Jobs had led the company to profitability.
Yet, according to this website, Apple's resurgence really came a little later, when Steve introduced a new, amazing consumer desktop computer: iMac. Introduced in May 1998, it was Apple's first really innovative product basically since the original Macintosh in 1984. The iMac's stunning translucent design blew away the whole personal computer industry, which had failed to produce anything but black or beige boxes for over a decade. Moreover, iMac was a hot seller, and it was essential in bringing back tons of developers to the Mac platform. Design innovations continued throughout 1998 and 1999 with the colored iMacs and iBook, Apple's consumer notebook. After three years in charge, Steve Jobs had brought Apple back to greatness. That's why he finally accepted to become full-time CEO of Apple in January 2000 — the first time one man became CEO of two public companies at the same time.
part1