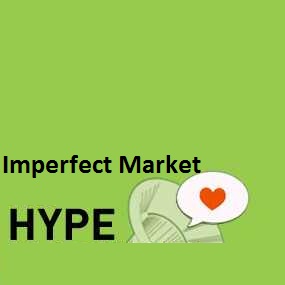 As a growing economy Bangladesh possesses unbound business opportunities with a possibility to become a hub of business because of having large population where different sectors are still untapped and resources yet to be utilized fully. Many more products and services are to enter into the market and absolutely will hit the market with more competitiveness and more choices for the consumers. The total market has opportunity to grow up with new products or services and formation of new business models and institutions. Apparently businesses will be providing more income generation opportunity for business peoples; upgrade the standard of living of the mass people and to some extent these can change the state of poor condition of the country.
Although opportunity exists for the growth of a large array of businesses, but historic evidence shows, institutions which deal money lending, depositing and profit sharing have great opportunity to grow soon and in this regard the experience says that, such organizations grow within a little time. However, analysts say the knowledge and intellectual skill centric markets are to poise more growth as many more learned and creative people are entering into the business arena. But, it is to say that, with huge opportunities the market is also thwarted by some unusual hypes causing diminishing people's trust, because in some cases the consumers are becoming victim of fraudulent business practices after hypes.        
Recurrences of few unusual business practices & hypes inclined to make negative impression on the consumers and investors mind. Here, for few decades some sorts of cunning business people have taken on new types of business ideas & models and induced people to invest for making profit or job, consequently people invested good sum of money over there and sometimes the businesses grafted the money and slowly disappeared. When the investors or consumers realized the invested money wouldn't come back, the businesses weren't found anymore and at that moment govt. couldn't make any implications on them because before becoming concerned of these business activities they had grown faster and become ready to evaporate. It seems people are too unwise to join or invest over there because they show trust on them very easily. By this way many businesses deceived innocent peoples. But, most of the time all the business ideas are not totally peculiar; in fact many of th0se ideas had very realistic chance to change people's fate. But initiators malpractice bends the business prospect and the idea as well.
Since, a large number of the people live in the villages and these people are uneducated and they are quite vulnerable to fraudulence practices, most businesses target the village folks specially the youth, most of who are jobless and unemployed. They induce them to invest over there or offer products or services to buy. Most of the cases village folks can't evaluate the given investment or product offers. Though some educated refute the offers, most of the unemployed youth and adults take their offers blowing by hypes and falling in greed of much money and job, being unable to estimate its consequences. At the end people loss everything and fall in despair. Experience says greed and stupidity of peoples and businesses fraudulent practices are noteworthy phenomenon of these business hypes.
The recent phenomenon of such hype is multilevel marketing, a new concept of distributing the goods to customer facilitating several levels of distributors permitting each level a particular commission. It assumes facilitation of the distributors and admits the distributors to pick commission with profits. Most of the MLMs deal with products which actually don't have any market demand and products prices become higher. In the selling process of this business model the distributors who can't sell the product need to consume it compellingly. Literally the end distributors don't get any commission and face loss through consuming a product of comparatively high prices. In fact, it's a critical business process mostly dominated by inducement of higher profits and commission, but the end distributors are to carry financial losses.
Literal rules for MLMs are they should do business with the products which have market acceptance and the price should adjust the market demand, but here in Bangladesh MLM companies are providing product that really don't have market demand and thus the final distributor or consumer faces unavoidable losses, but within the system some people are winner. This business model built success story mainly at Malaysia though it is seen in different parts of the world. In Bangladesh it appeared a decade ago and created up roaring hype that the nation ever seen. Though this business is run after following some rules over the world, in Bangladesh there weren't any rules and restrictions implicated by the government. Thus the agencies got the loopholes and also ignored govt. rules pertaining to usual business laws. Destiny 2000, Aimway, Newway, Unipay2u and many other MLM corporations are doing business without maintaining any rules for consumer protection. Since, here isn't any authority for consumer rights preservation and monitoring the business; people are no more interested to deal with it. But this business model still has some opportunity in Bangladesh if operated lawfully.
People showed another unusual hype towards stock transactions. Over the world stock exchanges are the sign of healthy economy of the countries because stock exchanges are not only alone place for exchanging stocks or shares, it's a place for providing income opportunities for the mass people. Share market has some rules and regulations and people must have that knowledge to do business in this business arena. Here, in Bangladesh people not knowing anything invested their last penny. But consequence was very worst. Millions of people become completely deprived and deceived. Now what we can do is, to wait and see that, how long it needs to find back the lost trust on the share market.
However, the matter is if such business practices and hypes go on, which can be counted as unusual and imperfect, future businesses may taper peoples' trust and loss opportunity!
(To be continued)