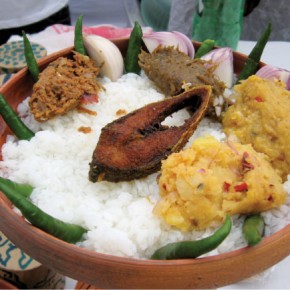 Can you imagine, you can earn money just by eating (read tasting) foods! Yes, you can. There is a profession called "professional food taster"-they are taste experts, who are being paid for tasting foods. I guess many of you know about this profession but it's completely new to me. I first come to know about the profession in a book of Malcolm Gladwell named by Blink. In western countries, specially in USA, this profession is quite available. Even you can find professional food taster firms who consult and work with corporate houses and large food producers.
However, I have no idea whether this kind of business or profession is available in Bangladesh. But I think it's really an awesome idea for those who love to eat like pigeon! Just by tasting food you will get money, not to mention the food! Wow.
In coming days this business or profession has a real prospect in Bangladesh as the number of food producing companies is increasing rapidly. We are literally becoming a nation of "eaters"! And numbers of large food producing companies are sprawling up around us everyday. So, if you love eating then I think you have just got a chance to think an option!
So, what it takes to become a Food/taste expert?
According to taste experts it is not an undaunting job to become a "taste specialist". It takes passion for food and eating,you may think that the old passion, but this is not the actual game. Game is yet to be started. It has been said that to develop the skill you need to practice years after years. It's like medical training! You do classes, practicals, read books whimsically, do internships and then you start practicing. You have to do it repeatedly until you get it right, means, until you can tell looking after a food very objectively that how sweet it is, how bitter it is, and how caramelized it is.
What taste experts do?
The responsibility is simple-eat and tell! The purpose is to identify the best taste that will be adored by mass consumers. Now you can understand how important the role is. If you miss a point and verdict a bad taste food as a good taste then whole product will be a public failure. So, there is no way to take the role lightly.
Over to you:
Do you have any interesting business idea?
Share your interesting business ideas with us.